Greetings tennis history fans and followers,
Since our last newsletter, some excellent undertakings have occurred along with some very interesting memorabilia being uncovered.
Firstly though, since this is written post the 2014 Australian Open, it was  a highly entertaining tournament with many major stars knocked out of contention and an odd ball draw in the men's which resulted in pretty much 3-4 equivalent "major grand final" contests.  Not sure that Novak and Andy will really fit enough but top effort by Stan and Li Na.
China is starting to view tennis as an important major event and the win by Li Na in France a few years back has made her the most prominent Chinese sportswoman on the international scene.
Early last year, the WTA in China talked with a member of Tennis Heritage Australia about organising a group to come up to Beijing with our collections in order to promote the history of  the game to the new Chinese tennis fans.  It was a on again, off again affair owing to the lack of potential sponsors.  Finally, an arrangement was found and in late September we were booked to Beijing armed with 160Kg's of memorabilia.  One very important lesson is that to move such a large quantity of goods out of Australia and back again without raising customs eyebrows is to use a CARNET which itemises the cargo and secures arrivals and departures via customs officials. It requires a substantial deposit to be provided to the Australian Trade authorities which is refundable on the documented return of all items, so a special thanks to Keith for organising the trip and funding the deposit.
The Chinese people were fantastic.  They were impressed we made the journey all the way with our gear and as you could imagine had never seen many of the old racquets and memorabilia before.  The event, outside of the majors, is one of the few where both the men and women play at the same event and the venue featured a new stadium and show courts on the site used for the Olympic event.
The days started at around 10am as the first matches began.  Our collection was displayed within the exhibition centre of one of China's largest banking and investment groups, CHINA CITIC BANK. People wandered into the display all day and we would talk with them in English as many were learning the language and found the opportunity to practice very stimulating.  The busiest times of day were the 6pm-7pm period between sessions.   In quiet moments we could sneak out and watch some matches but when it was busy all three of us had to assist guests.   We became pro-active in the second week and used to grab some odd ball racquets and take them ( not supposed to) outside where we could hit a few balls over a makeshift net.  The double handled racquets created huge interest. Surprisingly, they were made in China. The WTA and Aussie event chief Peter Johnston seemed really pleased with the effort and reaction of all concerned so maybe we will be invited back this year.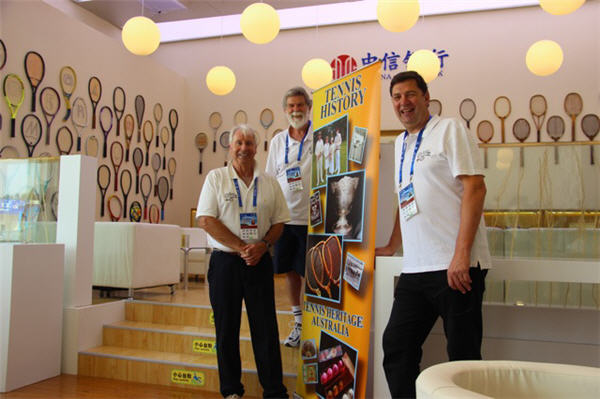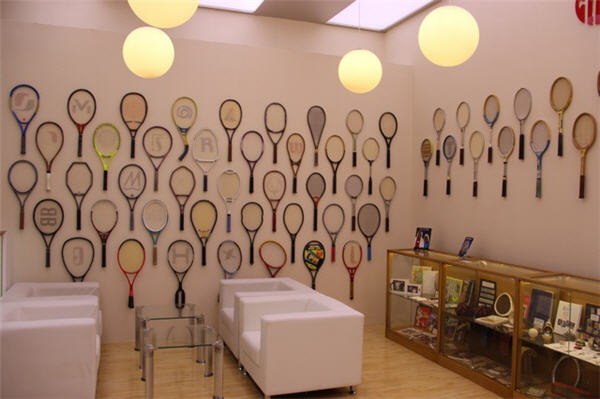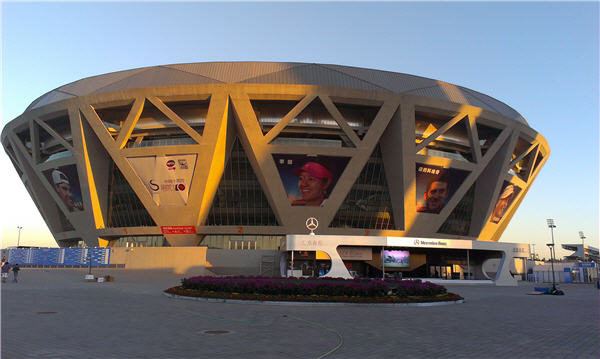 Tennis Heritage Group Melbourne
Down in Melbourne, our most recent Tennis Heritage Meeting was conducted at Real Tennis',  Royal Melbourne Tennis Club in Richmond.  With two courts and a truly lovely vista,  the historical group their were most gracious in showing us some truly remarkable historical items such as
Trattato del Givoco della Palla, Antonio Scaino, Venice 1555
Nouveau Joueur (3 x volumes), Amsterdam by Van Harrevelt 1796
A History of Tennis (Noel & Clark 1924) – Earl of Stradbroke's signature
A Treatise on Tennis, Samuel Smith Travers, Hobart 1875 (1985 re-print by M. Garnett)
A Short Lesson in Tennis, Johann Georg Bender, Nurnburg 1680 (first English translation: M. Garnett 2011)
We saw the two early rackets – Gold and Silver (mounted) both presented to RMTC in 1882 for the top two amateurs and the earliest tennis racket known to exisit in Australia, made by Tison c. 1820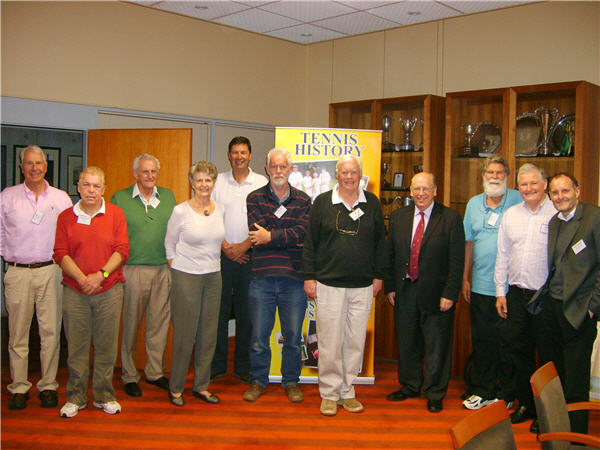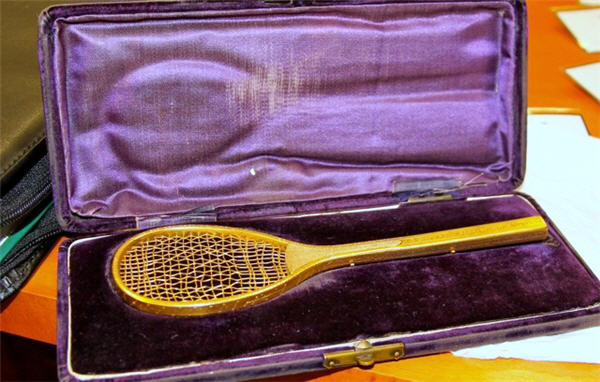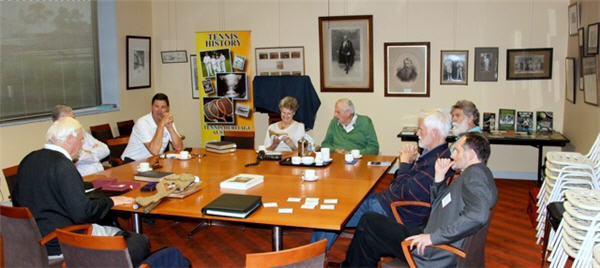 Tennis Heritage Group Sydney
In early January, the group organised a meeting at the famous Sydney Cricket Ground which like the Melbourne Cricket Club and MCG have been the birthplaces of the Tennis in Australia since the late 1870′s.
Together the first intercolonial tournaments were conducted on the cricket grounds from 1885 on and many thousands of spectators used to watch the "cracks" (best players) battle for honours for their respective colonies and the State Championship titles.
Sadly today the tennis club has only around 80 or so members and a couple of mod grass courts.  Much of their memorabilia has been transferred over  to the Australian Tennis Musuem at Homebush.   This year the Museum is promoting the history of the NSW Championships and many fine early trophies from this era will be on display.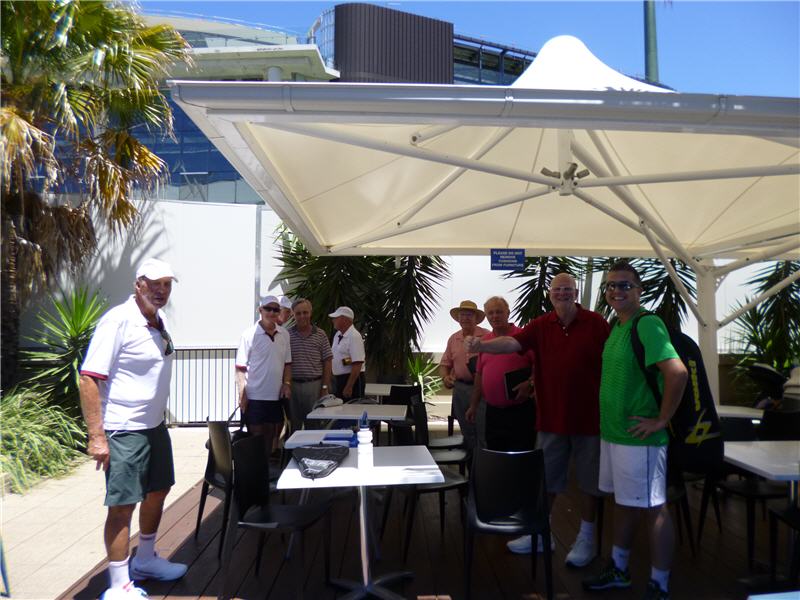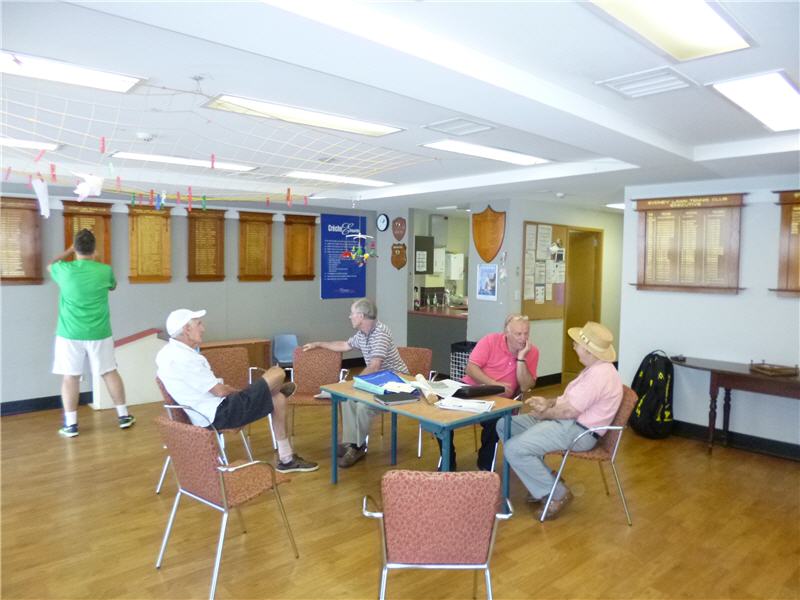 Some really nice memorabilia has been discovered over the past 5 months so here are a few snap shots.
Dunlop Gussie Moran
Mid 1950′s model featuring a photo of Gussy Moran ( as she preferred) on her Gussie model for ladies.  She created quite a media stir when she came to Australia not only for having worn Ted Tingling's frilly nickers but she proved to Australian Tennis authorities that woman's tennis could draw a crowd ie gate fees to make a profit. The DURA PLAS overlay to reinforce the throat was an Australian invention during the time that Adrian Quist was the MD.
The Frank Sedgman version
Lawn Tennis in Australasia Book 1912
I can only say that in my 7 years as a tennis collector and historian you often dream of seeing a "holy grail" item and indeed go to sleep wondering if they exist at all.
This book fits into that category.
Robert Kidston, the author was a prominent player is Sydney and NSW Intercolonial  team representative  in the late 1890′s.  He joined the Australian Lawn Tennis Association after it began in 1904 to enable Australasia to send a team abroad to compete in the 1905 Davis Cup.  He was a selector for the 1907 Davis Cup team and by that time was writing the tennis column in Sydney sports paper, The Referee under the pseudonym Austral.  The Australian team won the DC in 1907 and that meant it was to be played for in Australia in 1908.  Tennis became a very newsworthy subject given the spectacular results of Norman Brookes, Alf Dunlop, Rod Heath and others.
Kidston wrote his book about the history of the game in Australasia in 1912 and even traveled to New Zealand in 1911 with the team to cover the challenge round there.  It was the first book ever written from the Australian perspective. The photos below are of his personal copy of the book. What is special is that collected in this book, the autographs of some 250 players and administrators who played the game from the late 1890′s through to the 1950′s.
Included are some 119 Davis Cup players from 1900 onwards and numerous major event champions. Australian players feature, including Arthur O'Hara Wood who was the 1913 Singles Champion killed in WW1. Bar a couple,  the book contains all of the Australasian/ Australian Championship Men's Singles Champions, same for the US Championships and numerous Wimbledon champions both men's and ladies.
Kidston dedicated the book to Norman Brookes and you can see the page where Norman thanks Kidston for the dedication along with the first 1905 Davis Cup Team.  Even Anthoy Wilding's signature is there however it has faded through use along the left hand edge.
He went onto start the first Tennis Magazine in Australia in the 1920′s and then other publications such as Tennis and Golf which commenced in the 1930′s.  He enjoyed going to the Tennis up to the 1950′s so this little copy of his book was lugged around the globe from event to event for nearly 40 years. A privilege to scan through the pages of this very special book (private collection)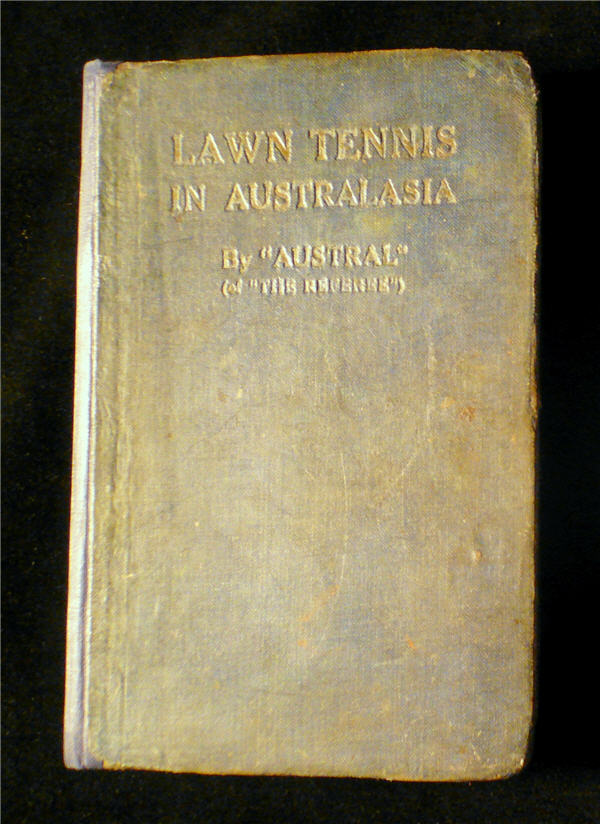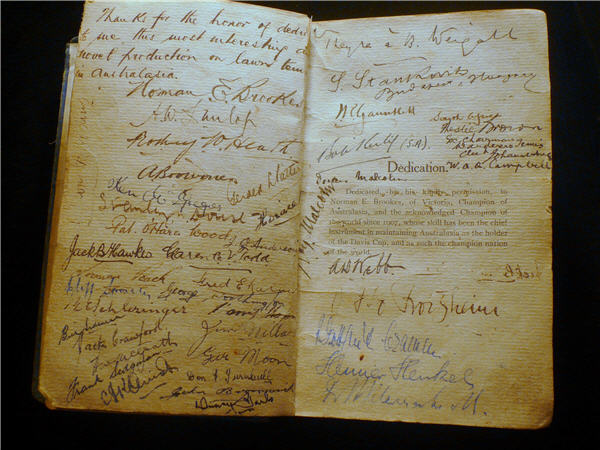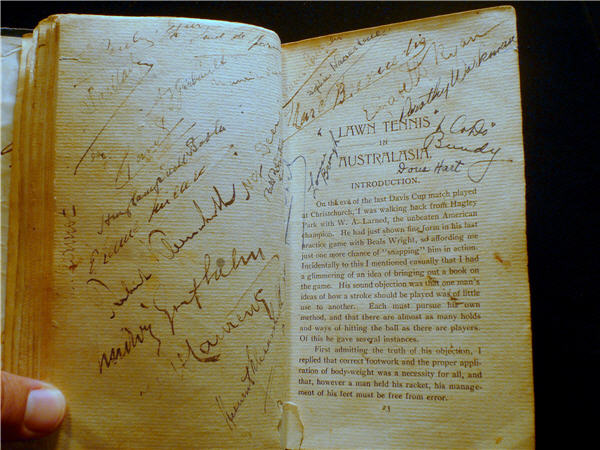 Pat Cash Prince w-90
Believed to be one of only 5 created, this smaller head size Prince Woodie model was branded for Pat Cash as he was looking for a racquet slightly less stiff than the Magnesium he had been using under his endorsement deal.