Recently we received approval from the magazine owner Randolph Walker to scan some photos from some of the early World Tennis Magazines from the 1950′s and 1960′s. In 2011, I was lucky enough to buy a package of magazines from Sydney that spanned late 1950′s to early 1980′s.
Greatly appreciated since copyright laws these days tend to stymie access to any material which deserves to be shared.
Naturally, throughout this period, the Aussies were well represented so it is again with sincere thanks to Randolph that we can present an array of photos not normally available.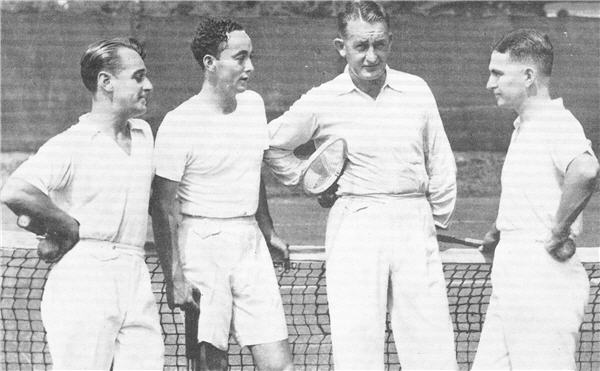 1939 Davis Cup Team Quist, McGrath, Crawford and captain Sproule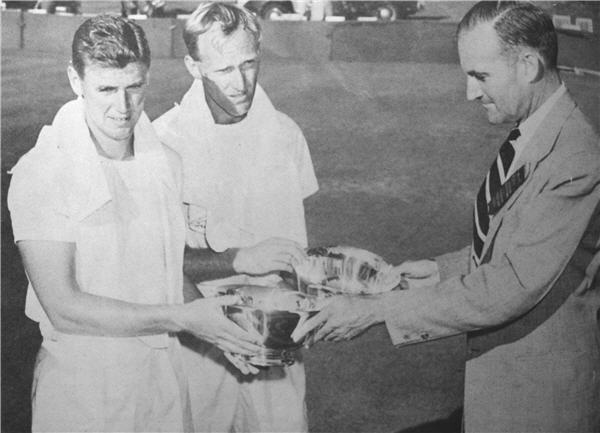 Longwood USA final 1950, Frank Sedgman and John Bromwich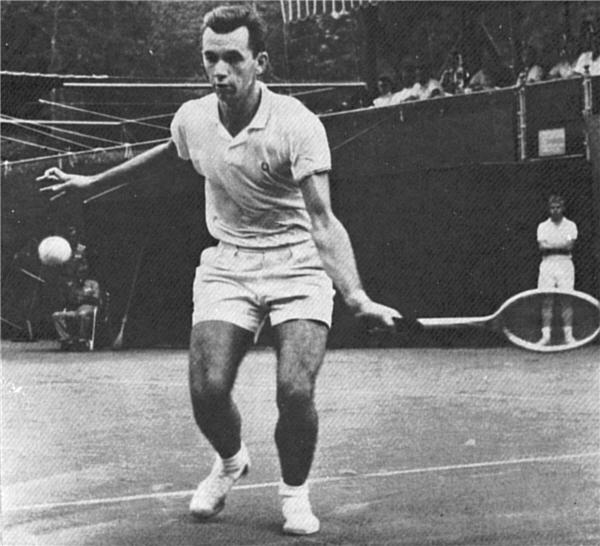 Merv Rose 1957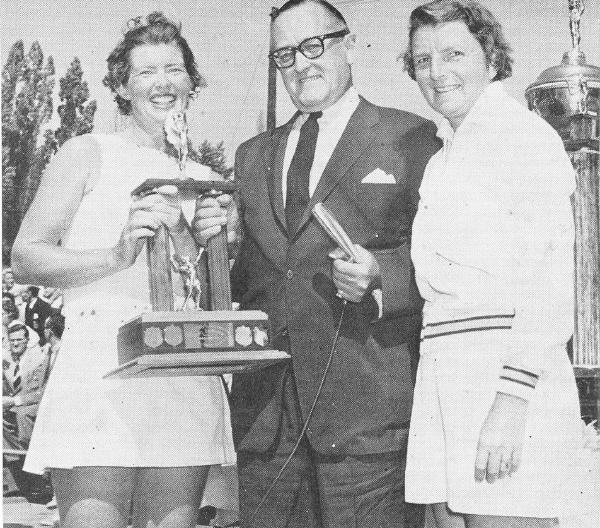 Thelma Long still playing competitive tennis (right) 1958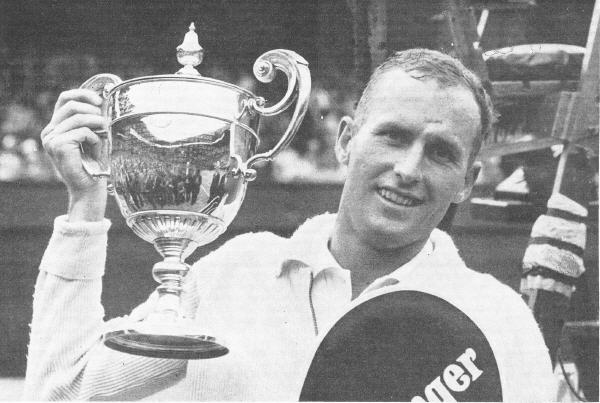 1960, Neale Fraser wins Wimbledon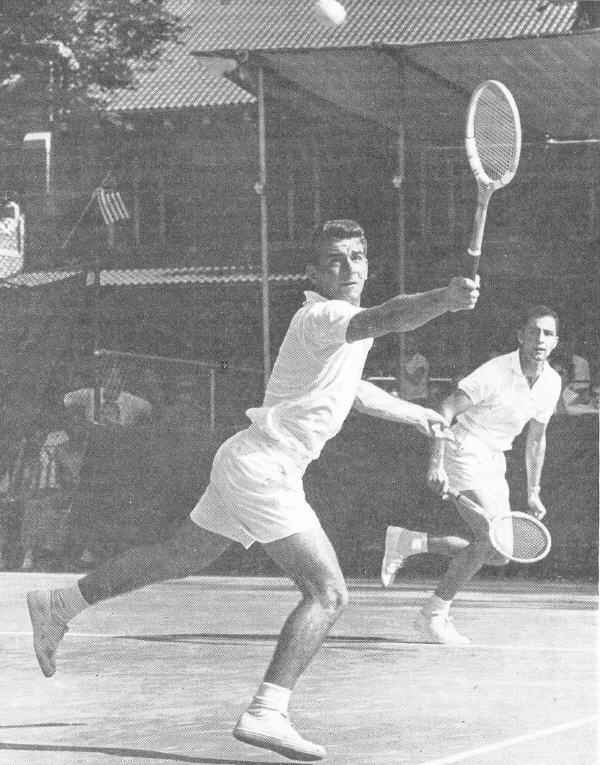 Marty Mulligan with Bob Hewitt 1960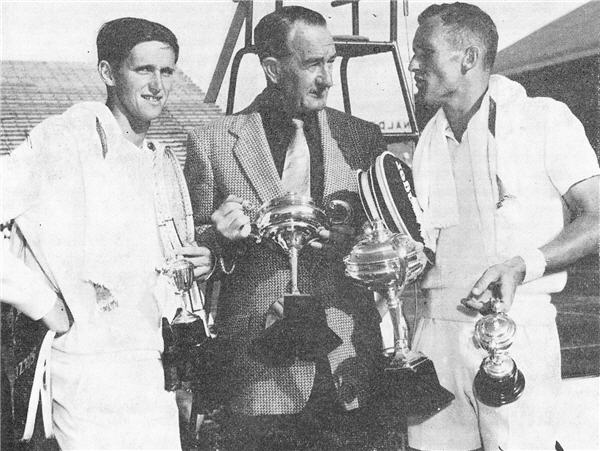 1961 Jack Crawford with Roy Emerson and Neale Fraser
1962 Italian Championships Laver defeats Emerson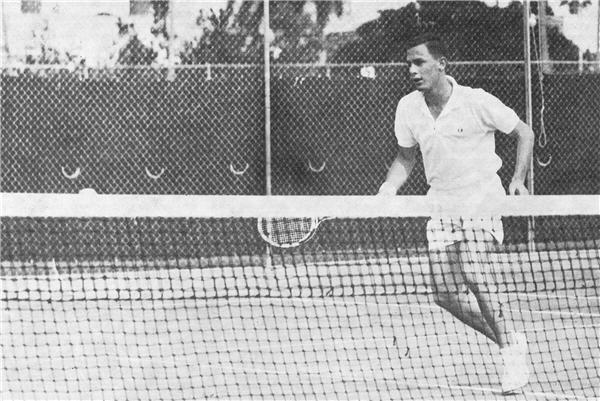 John Newcombe, Orange County USA Juniors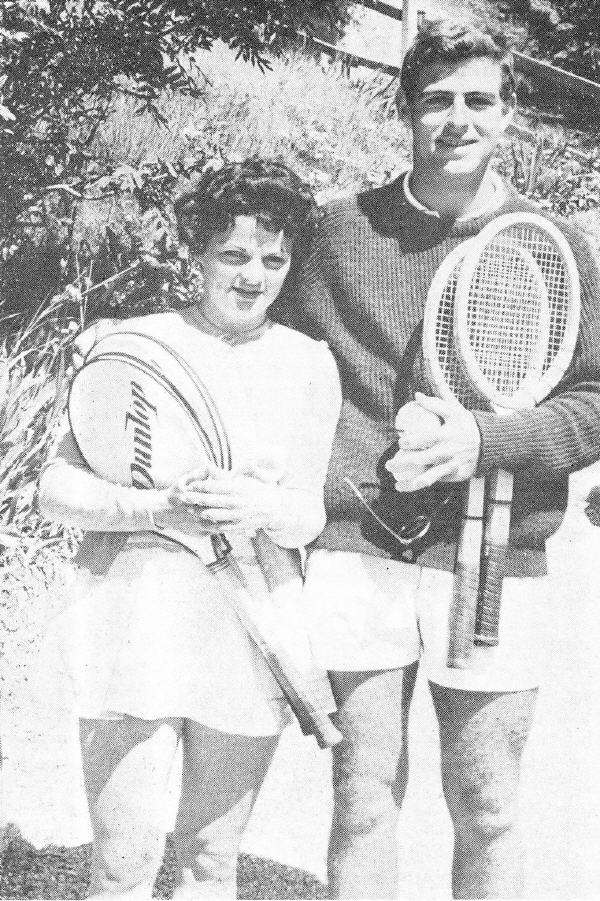 John Sharpe & Jill Blackman
Margaret Hellyer marries Carlos Fernandez 1961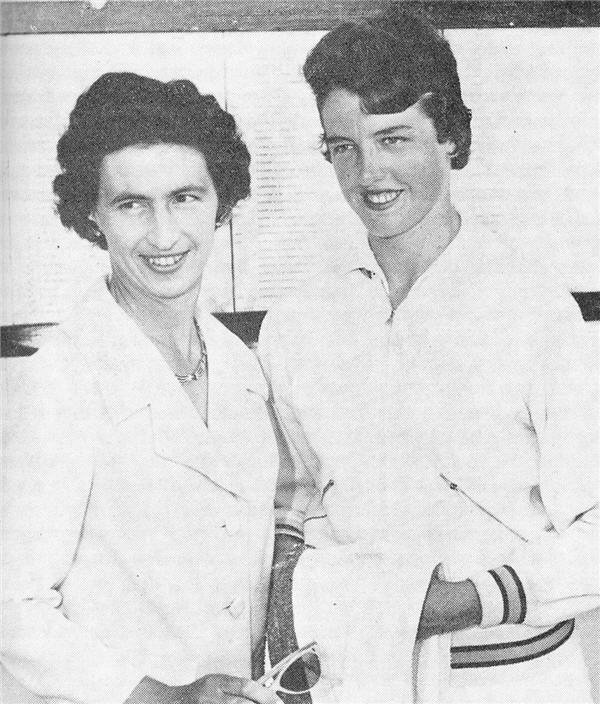 Dulcie Whittaker and Margaret Smith 1961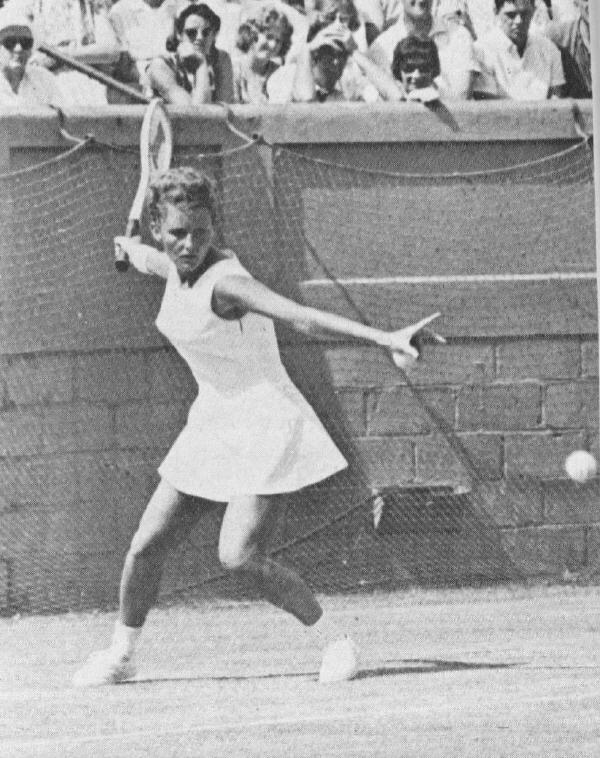 Lesley Turner defeating Margaret Smith in the Italian 1969
Jan Lehane and Lesley Turner 1963
John Cody, OS Tennis coach 1963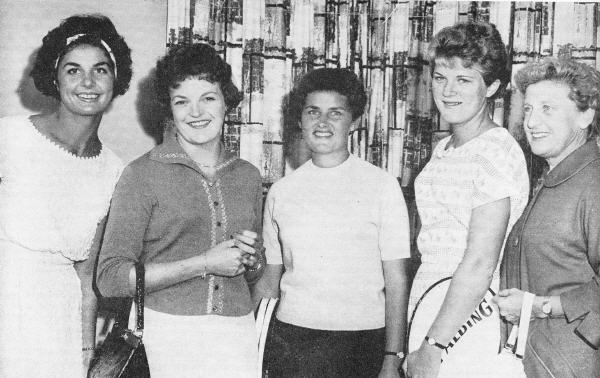 1963 Australian Women's Team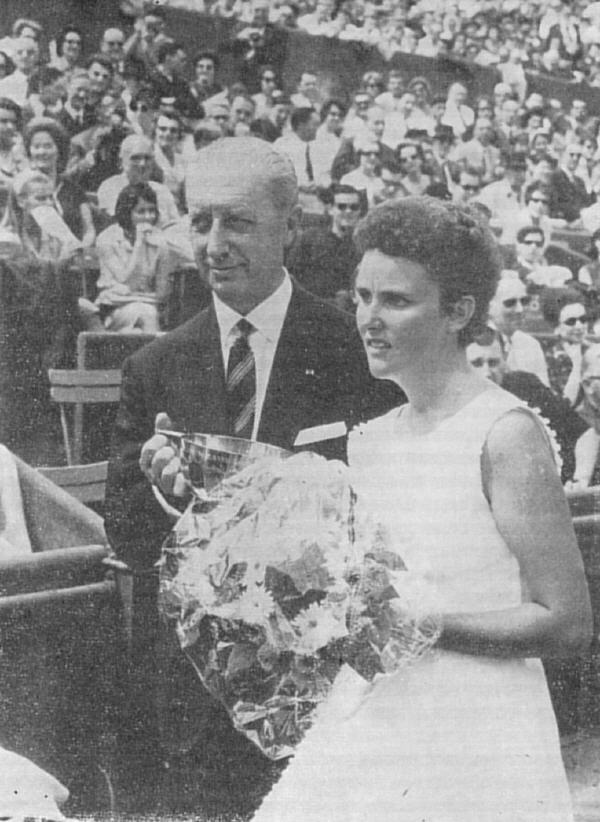 Lesley Turner wins the French 1963
Roy and Joy Emerson 1963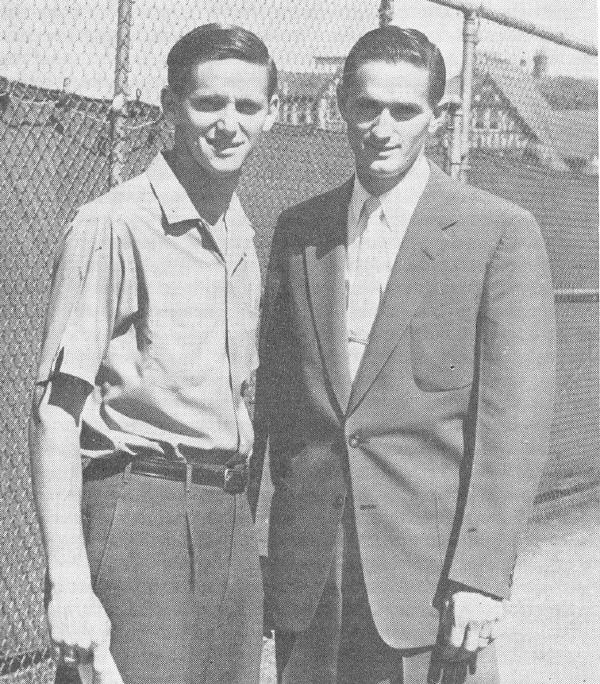 Mal and Roy married sisters to become brothers in law.  They look like brothers don't they?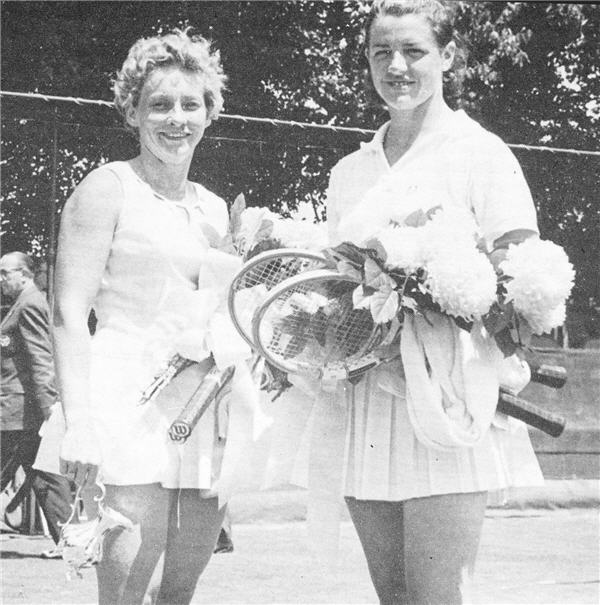 Margaret Smith defeating Darlene Hard Orange County USA 1963
Lesley Turner and Jan Lehane at a flashy dinner party 1963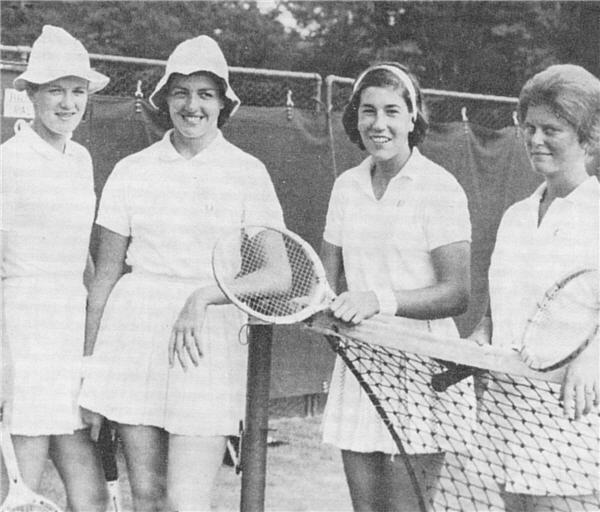 Robyn Ebbern and Margaret Smith (left) team up
Lorraine Coghlan with Margaret Smith 1960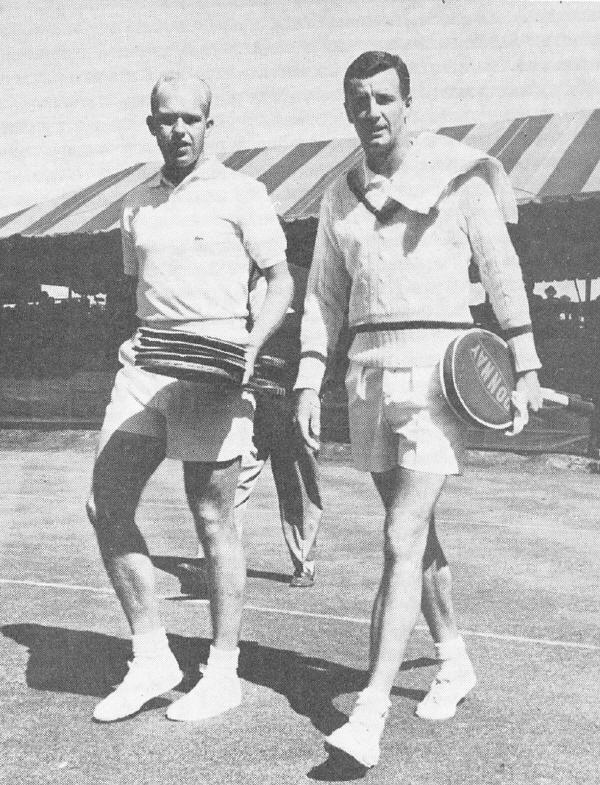 Warren Woodcock (right and below) 1960 played the USA circuit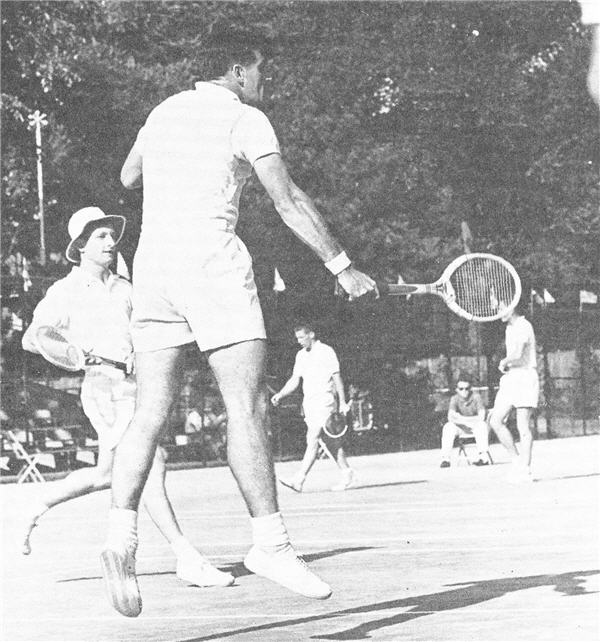 Rod Laver with Bob Mark 1960
Kay Denning with Val Wicks 1960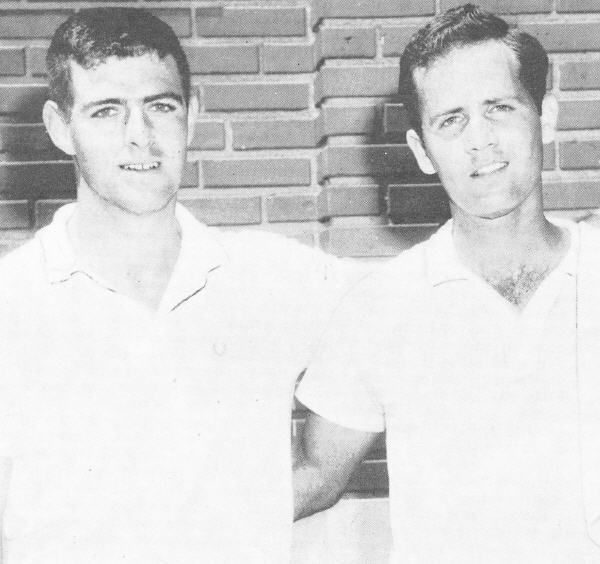 John Sharpe 1960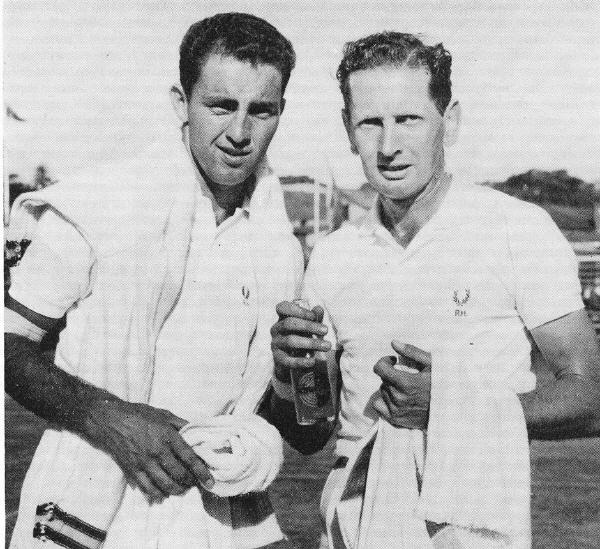 Bob Hewitt and Bob Howe 1960
Margaret Hellyer in Egypt 1960
Ken and Lew on the pro tour 1959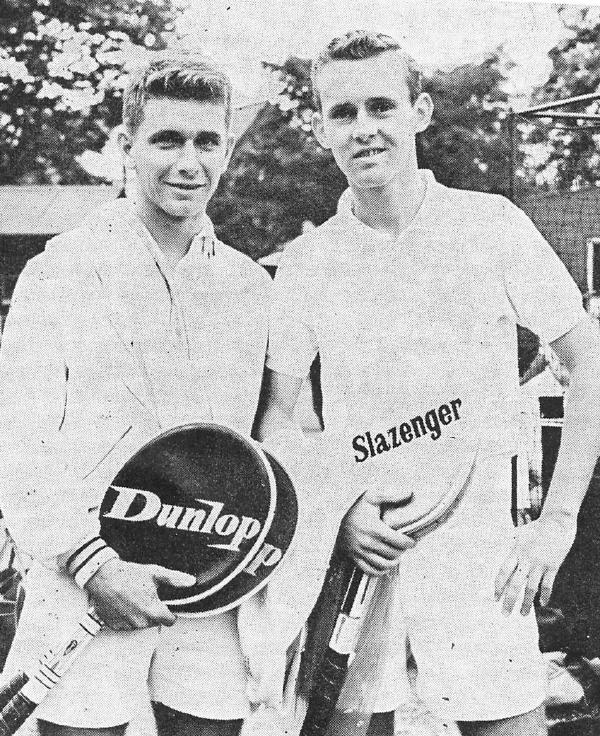 Marty Mulligan with Ken Fletcher 1959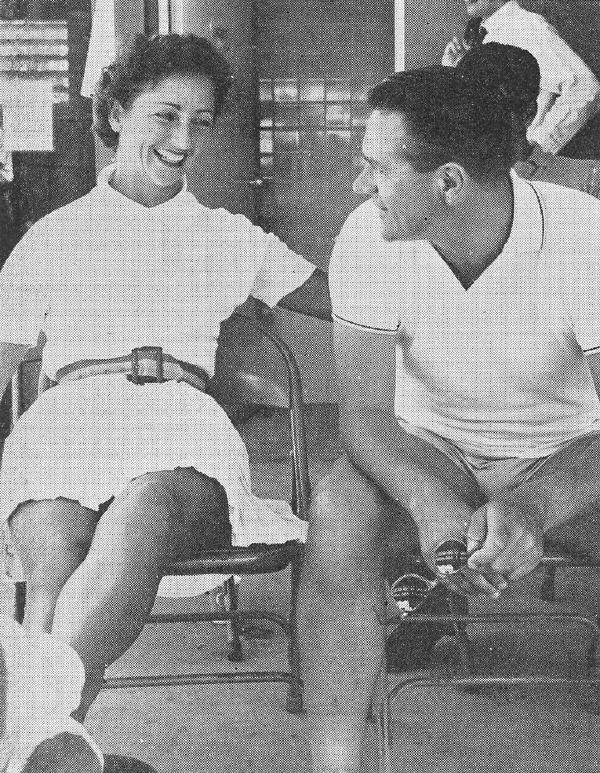 Marie Martin 1959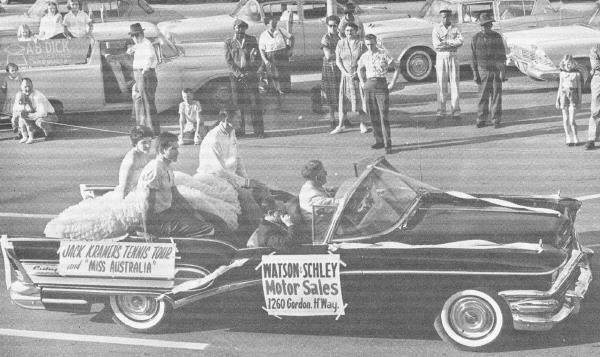 Pro tour procession for Cooper and Anderson 1959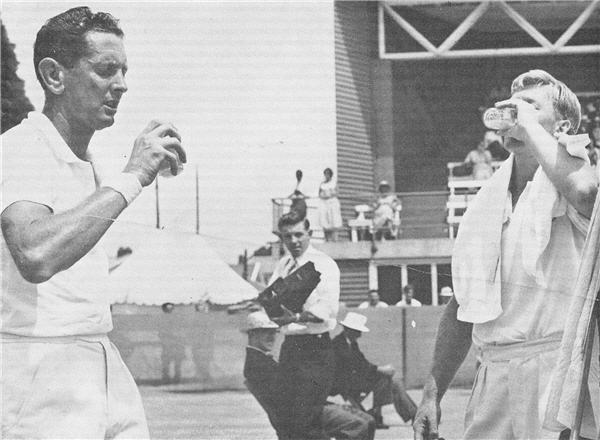 Bob Howe in the New Zealand final 1959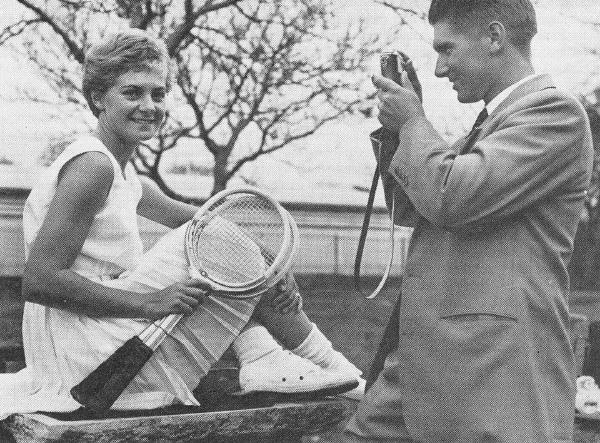 Barry and Anne Phillips Moore 1959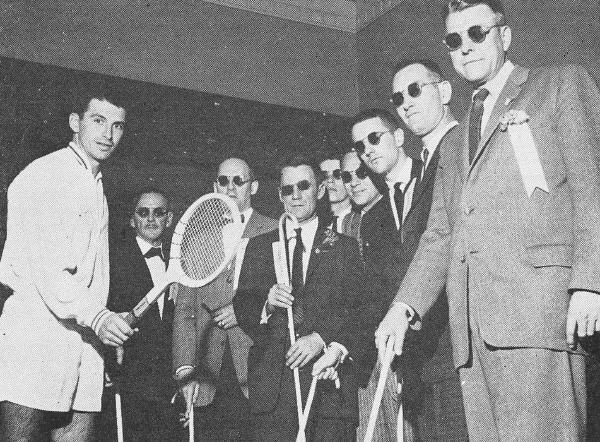 Line Umpires having a joke with Ashley Cooper