Below are some photos of well known Australian Tennis Players in Alphabetical Order. We will continue to load photos as they become available.Please also follow the links to player profiles. Enjoy!

J.O.Anderson (Right) playing against Tilden – 1920′s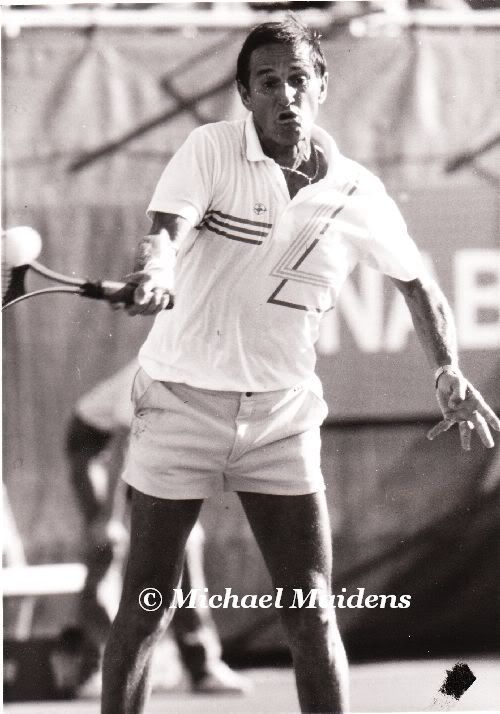 Mal Anderson circa 1960′s

Tennis great Nancye Bolton (Wynne) with Mixed Doubles partner Colin Long.
A great combination in the 1940′s with many Australian Mixed Championship titles.

Some great lady players from 1949 Australian Championships
L to R Doris Hart (USA), Nell Hopman, Thelma Long, Joyce Fitch, Nancye Bolton,Marie Toomey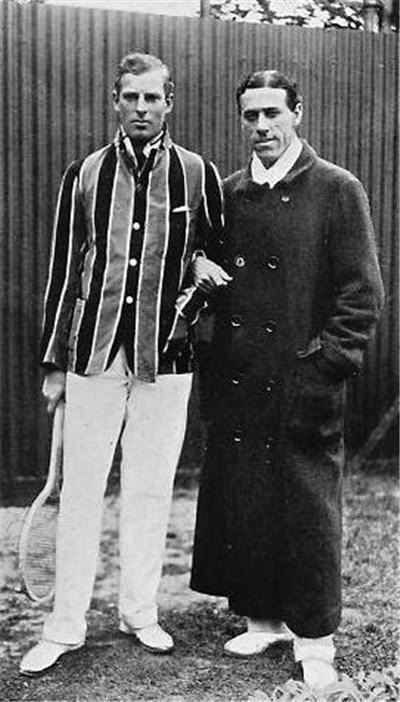 Anthony Wilding NZ & Norman Brookes won the 1907 Davis Cup and Norman was the first
international player to win Wimbledon. Anthony went onto win it 4 times straight between 1910,1911,
1912,1913 and then lost to Norman in 1914. Anthony was killed in WW1. Norman went onto become
president of the Lawn Tennis Association of Australia for many decades. The Australian Open Men's
Singles Cup is named in his honour.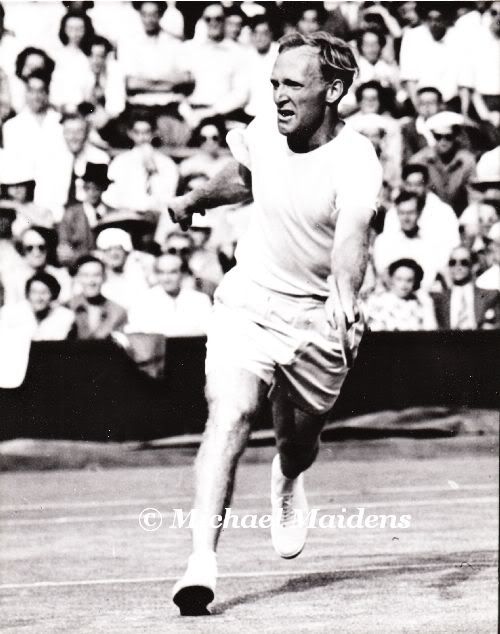 John Bromwich late 1930′s and 1940′s Davis Cup and multiple tournament winner with Adrian
Quist in doubles in particular.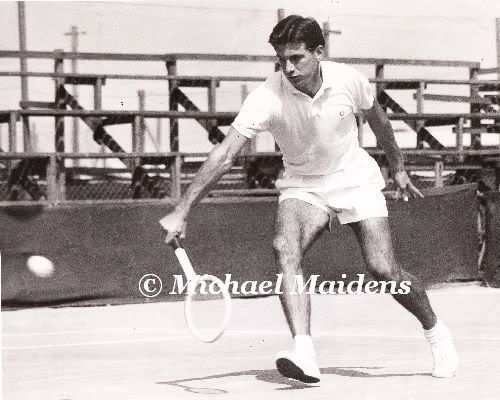 Ashley Cooper makes a backhand return to Bob Howe in his semi final.
20th of March 1957

The great Jack Crawford who won Wimbledon in 1933 to again excite a nation.
Plus he won more Australian and State titles than any other man.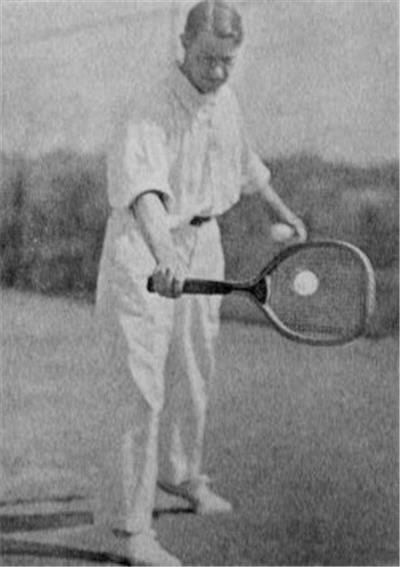 Edward Dewhurst played as a young man against Brookes in the late 1890′s.
He went to the USA to study dentistry and while their won many tournaments including the presitigious Intercollegiate Indoor title. An author, he wrote "The Science and Strokes of Lawn Tennis"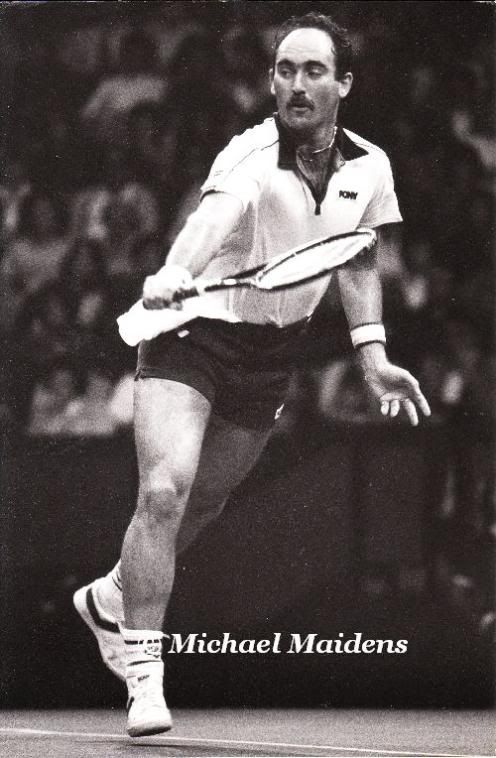 Mark Edmondson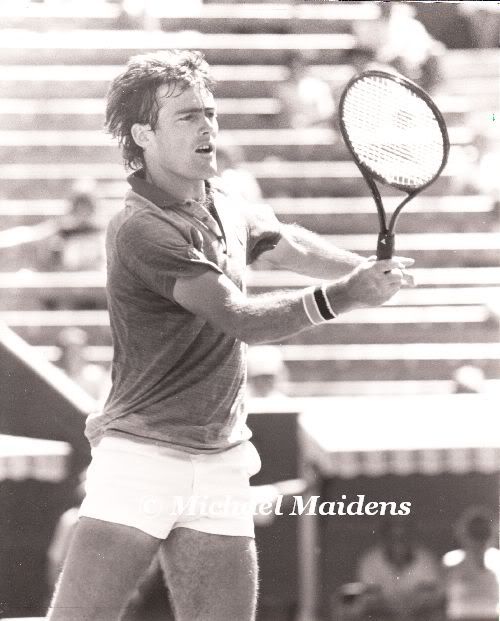 Victorian Open Kooyong
29th of February 1984
Neale Fraser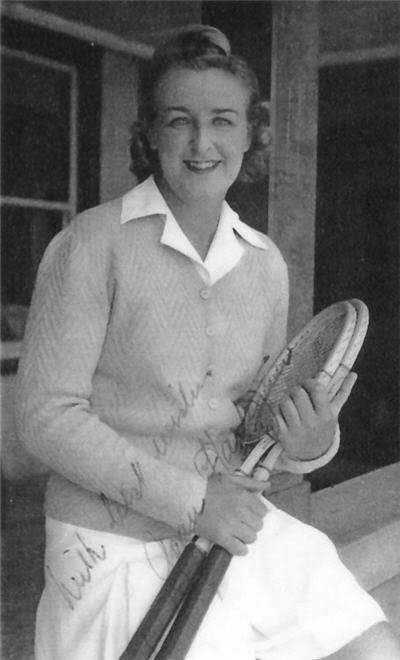 Joan Hartigan mid 1930′s 3 time Australian Champion

Ken Rosewall and Lew Hoad were dominant in the 1950′s as talented 18 year olds
NAA1805CU43 National Library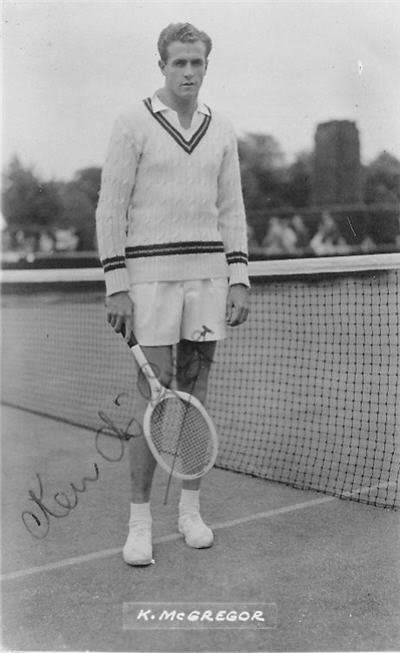 Ken played his best tennis with Frank Sedgman and together they won
the Grand Slam of doubles in 1951 plus others and solid Davis Cup performances.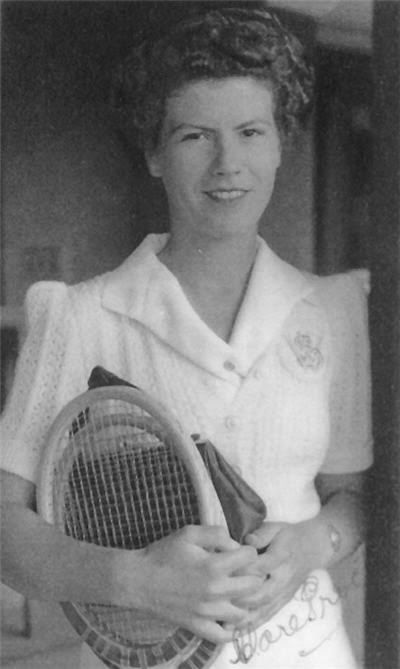 Clare Proctor
Mid 1940′s player with Nancye Bolton et al.

Frank Sedgman had this shot from Ken Rosewall "well covered" during their match.
Sedgman will meet McGregor in the final tomorrow.
Dudley Webb was a major player in the pre 1900 era when the major competitions were a few key tournaments and the all important Intercolonial clashes. Dudley started his intercolonial career in Victoria and then moved to play for NSW. While their he won major tournaments.In Victoria Ben Green became the equivalent player and the battles between them were watched by thousands.